It was a simple pleasure to walk into a new, local store and not only find a
good deal
on something I
love
(this new bedspread) but something I was actually in
need
of (parts of our old quilt were shredding away).
I wish this happy occurance happened more often.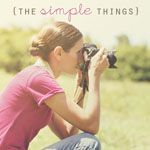 I'd also like to mention one last thing regarding our week long paper mache project. It was not simple, exactly. It took some finagling. But, once my kids got into it, they had a blast. And with a little head scratching, I was able to make our projects into both functional masks
and
colorful wall art, which is for me a very happy ending.